Yuva Yuga Program in  Karnataka
After the central and many a states now it is time for Karnataka to start employment programs for the youth of the state. Recently the state government of Karnataka has launched a skill program for the youth of the state namely Yuva Yuga. Under this program young people can gain more knowledge and skillful training for better employment opportunities. Also the program will create more jobs in various sectors across the state of Karnataka.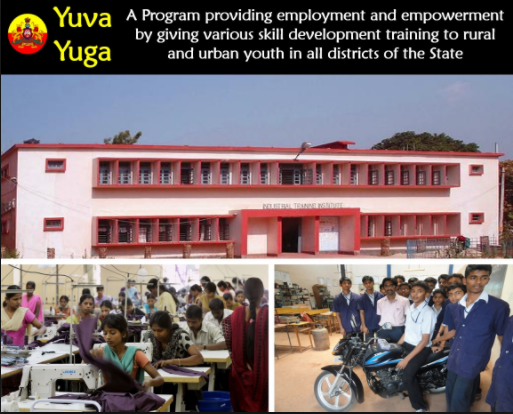 Eligibility under the scheme:
As of now no age limit or educational eligibility has been announced for the scheme.
Yuva Yuga Program: Key features:
The program has announced in the year 2015-16 state Budget. It has finally implemented in this current year 2017. It is started and implemented by the Karnataka state government.
Under this scheme youth of the states will get detailed training to enhance their skill and knowledge. This will be helpful for the better employment opportunities for the young generation of Karnataka.
The department of IT, Science & Technology and Biotech of Karnataka state government will join hands to provide enough skill development training to the people of the state.
Nearly 10 Lac jobs will be created and offered to the young people. According to the scheme total of 1.10 Lac young people will be benefitted in a year with this scheme.
The scheme is for the people who have no experience or up to 10 years of working experiences. Those who are already working can also join the scheme and opt for the training for better opportunities.
Implementation of the scheme:
In this scheme state government will establish training centres across the state of Karnataka. Candidates who will join the scheme will be enlisted under the centres. They can go for the classes and trainings to enhance their skill and knowledge.
Under this scheme mainly inline skill development training will be provided that are highly demanded in industrial sectors. Among the diverse industrial sectors more than 300 jobs will be created for the candidates under the scheme.
The cutting edge technology learning will be the main focus of the scheme. Machine learning, artificial intelligence and other information technology related training will be provided under this scheme. This scheme will mainly be focusing on practical application rather than bookish knowledge.
With this scheme the state will become one of the growing states in manufacturing, telecom, visual effects, gaming and other information technology sectors. This skill development program will help the youth to grow more in the field of knowledge and skill of more technologically advanced machines and such.
Other Articles